Stockist Carly Dalton is in the news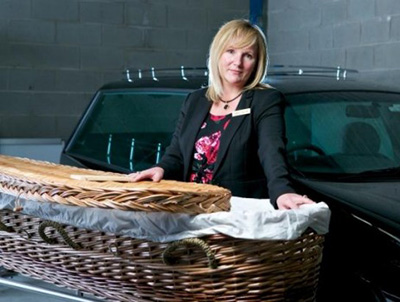 One of our Victorian stockists, Carly Dalton, the owner of Greenhaven Funerals, has been quite the media celebrity recently.
She featured in an article in the Sydney Morning Herald and also in a video on the website of Melbourne's The Age newspaper. It was great to see Carly featuring our hand woven caskets in both so well.
You can read the SMH article by clicking HERE