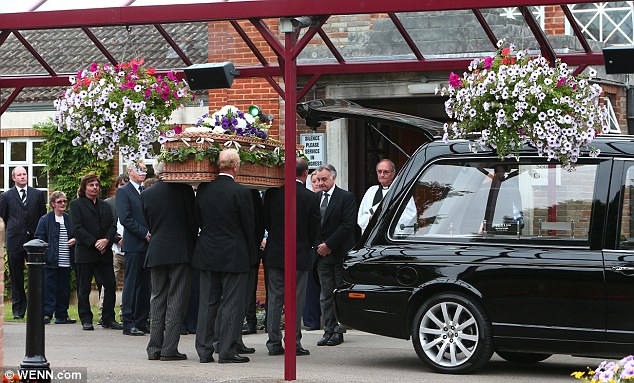 Much loved TV star George Cole, well known for his role as Arthur Daley in Minder recently passed away. He was carried into his  memorial service in a beautiful hand woven casket.
George Cole, who died earlier this month aged 90, is best remembered for his portrayal of small-time wheeler dealer and crook Arthur Daley in the TV series, alongside his likeable bodyguard Terry McCann, played by Dennis Waterman.
Today his beautiful wicker coffin entered Reading Crematorium to the theme tune to the popular series, which ran from 1979 to 1994 and brought the criminal underworld of west London to millions of homes up and down the country.
You can see more pictures from his funeral here >>
Photo by Wenn.com