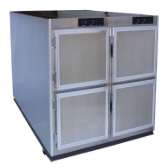 Mortuary Refrigeration Units
There are rarely two mortuaries the same, and many aren't as ideal as we would like.  Given that you may have special mortuary refrigeration needs – please talk to us.  We may be able to help you custom design your body storage facility.  We have available 1 – 2 – 3 – 4 and 6 drawer units.
All units can be on robust castors for easy movement if required.  A wonderful option for excess space if your mortuary is filling up – without having to invest in a larger built in cool storage area.
Each of the drawers have independent motors, so a four drawer unit would have four individual motors, using only the power you need.
Click here for more details
Mortuary hydraulic lifter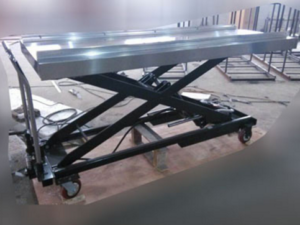 And to make it a whole lot easier for your staff to use the drawers in a safe way, check out our hydraulic lifter!!
Mortuary fridge rack
There is no better use of space in a mortuary fridge, than to use racks.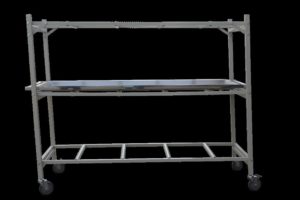 These 3 tier racks come on solid castors for ease of moving around, with 2 of the wheels having brakes. The racks are strong and durable For more details, click here!!
Stockists required
We are looking for stockists of the eco-friendly caskets for the Sydney, Newcastle, Canberra, Adelaide and Tasmania regions.
This represents a great opportunity for you and your business.
Please contact us here if you are interested or needing more information
Hand woven designs
Check out the complete range – all available while stocks last.
Stock your showroom now
This is a great opportunity to showcase these environmental-friendly options in your showroom.  You will be surprised by the families responses to these alternatives.
Interest-Free Terms!!
BUY NOW for interest-free terms on orders over $1,000.  You can have caskets and equipment NOW, and pay over a 6 month period – interest free!  (Conditions apply – contact us for more details)
Happy times
Regards
Daniel Gough
The Handwoven Casket Company