Mortuary and Funeral Equipment
At the Hand Woven Casket Company we import a range of products specifically designed for Australian funeral directors.
Contact us for more information. Phone 02 6555 3500 Mobile 0418 241 233
Church Truck
Adjustable Heights
Carry Handles- Folding
Cemetery Tyres (Pneumatic)
Church Tyres (Solid)
Locks On All Wheels
Available in silver, gold or bronze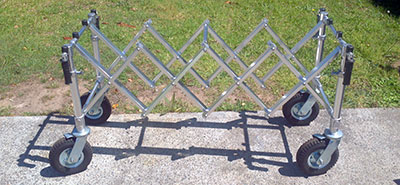 Black Mortuary Trolley
Folding for vehicle transfers
450KG Loading
Adjustable Heights
Vinyl Covered
Spare Foam Mattress
Safety Belts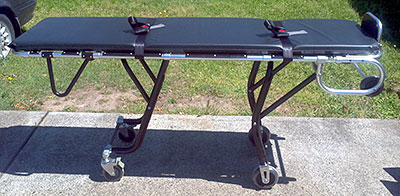 All Purpose Trolley
Ideal for display and viewing
Aluminium
Light Weight
Locking Wheels
Spare Pneumatic Wheels
Spare Church Truck Wheels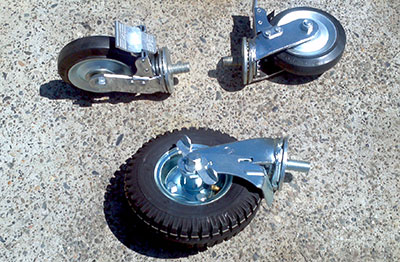 Electric Body & Casket Lifter
Extra heavy duty casket and body lifter will easily handle up to 400kgs. With its nine 100mm swivel casters you can maneuver this body lifter through a doorway with ease.
Features adjustable body carriage. This allows you to adjust all 4 body straps easily to accommodate any body from head to toe.
Comes with four 50mm adjustable washable nylon web body straps which adjust to the girth of any body. The two straps that go under the body are attached to a wand. Just slip the wand under the body and the straps follow with ease.
Electric motor will lift the heaviest body from floor to cart or table with virtually no effort. Extra sturdy all steel square tubular construction with durable powder-coat finish. Four adjustable body straps and two casket straps. One year guarantee under normal use conditions.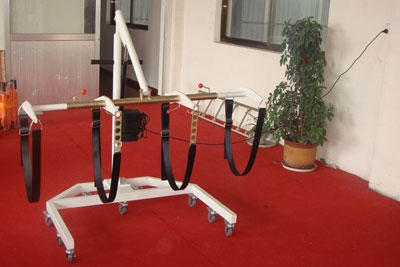 Ambulance Stretchers
Our ambulance stretchers are made of high-strength aluminum alloy thick-wall pipes. The bed surface is made of foamed cushion with adjustable back. Our stretchers are very easy to control by just one person.
The mechanical foldaway legs are controlled by the handles on both ends of the stretcher. The legs can be folded under the stretcher automatically when loading into a vehicle.
Our stretchers are characterized by their light weight, durability, ease of sterilization and by it's ease of use.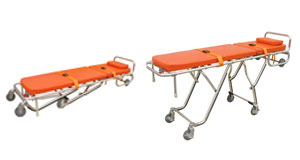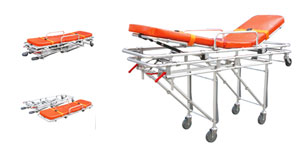 Casket Lowering Devices
We sell a range of casket lowering devices. Some specifications include:- Retract to 60 inches x 24 inches. Two-person set-up. Can be used with stand and roller placer sets. Split in 2 for easy storage.
Telescopes from 62" x 25" to 94" x 38" for easy handling. Gears are large, tested to bear loads in excess of demand. A unique design braking system provides a constant, steady lowering speed. Castings are of non-corrosive aluminum with easy access to all internal working parts.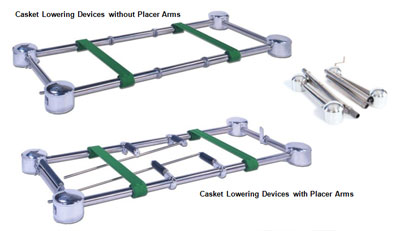 Two Man Stretcher
Attached Body Pouch
Easy Cleaning
Strong Tubing
Grey Vinyl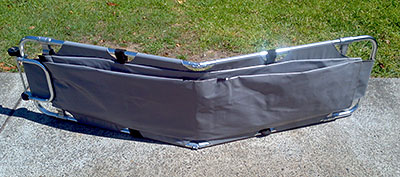 Hydraulic Embalming Table
High quality Stainless Steel 304 top makes table easy to clean. Deep trough around all 4 sides eliminates the need for splash guards and assists the easy flow of body fluids to the drain at the center of the foot end. 3 hydraulic foot pedals make raising or lowering either or both ends of the table simple Stain resistant plastic base keeps product looking clean and new 8" wheels make table easy to steer and move Wheels lock instantly with conveniently placed foot brake Specifications: Max Height: 100 cm Min Height: 70 cm Load Capacity: 650 lbs (295 kg) Stainless Steel Top: Length: 205 cm Width: 80 cm Height: 4.5" (11cm) Weight: 107 lbs (49kg) Trendelenburg: 0°-10° Reverse Trendelenburg: 0°-10°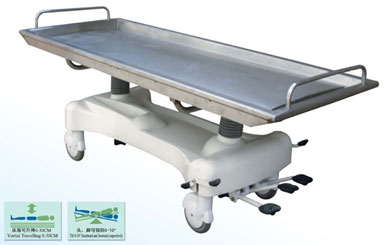 Mortuary Refrigerator
We now have available mortuary refrigerators.  These are available in 1, 2, 3, 4 and 6 drawer options, enabling you to be able to custom-design your own configuration to meet your needs.
They each have an imported thermostat with a digital display, providing precision temperature control with an out-of-temperature sound and light alarm when outside of the range of minus 10 to plus five degrees.
The closed cooling system allows for a quick cooling speed.  Each drawer has a stand-alone single control, single cycle system providing a layer of independent cooling.  So each drawer can work independently or simultaneously.
The stainless steel casing has polyurethane integral foam insulation with excellent results.  It is approx 10 cm thick and has a density of 40kg/m3.
Each cavity drawer is made of stainless steel with high-quality slide profiles, making it easier for loading.  Each unit has castors for ease of mobility in the mortuary.
And to make these units easier to use, consider an hydraulic mortuary body lifter as seen below.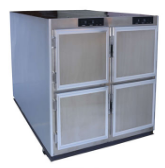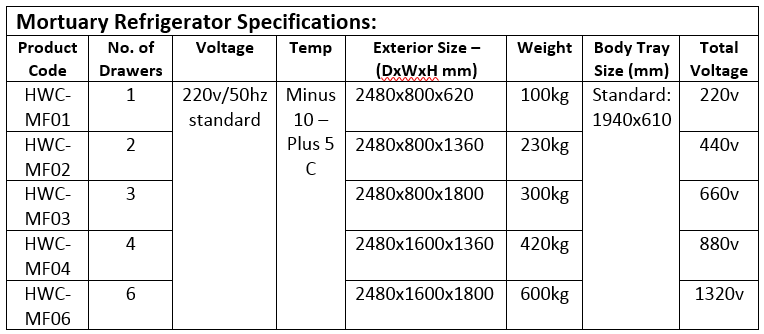 Electric Mortuary Lifter
This unit enables ease of lifting bodies into and out of refrigerator drawers.  It's a great piece of gear enabling you to look after the well-being of your staff, provide a safer environment, and longevity for your team.
This lifter charges a battery enabling many lifts before re-charging, and has a stainless steel tabletop with a steel base. making it robust and long wearing.
The size of the unit is 2000 x 800 x 500-1600mm (adjustable)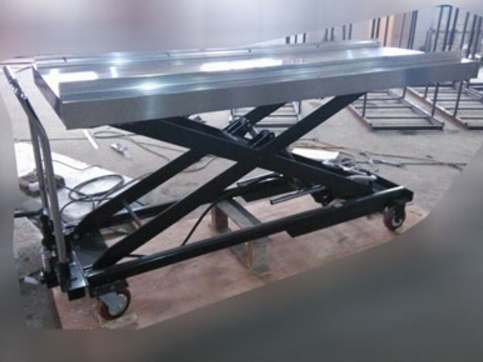 Mortuary Rack
These racks maximise space in a mortuary cool room.  They are on strong castors and can be moved to any position within the mortuary area.
Combined with the mortuary lifter, you can increase the productivity of your staff, and meet all workplace safety obligations.
The total external dimensions of the unit are 1390mm high (from floor to top of post), width 830mm, and length of 1930mm, with a maximum load of 500kg.
If you are interested in placing a coffin in the rack, the inside bay measurements are 740mm wide, 450mm height, and 1930mm long.
The trays are 2000 x 660mm, with a load of 135kg, made from non-magnetic stainless steel.  They have a drainage hole on one side, a stainless mirror finish, handles and are concave.
The rack unit itself comes dismantled and is simply bolted together, with all fixings included.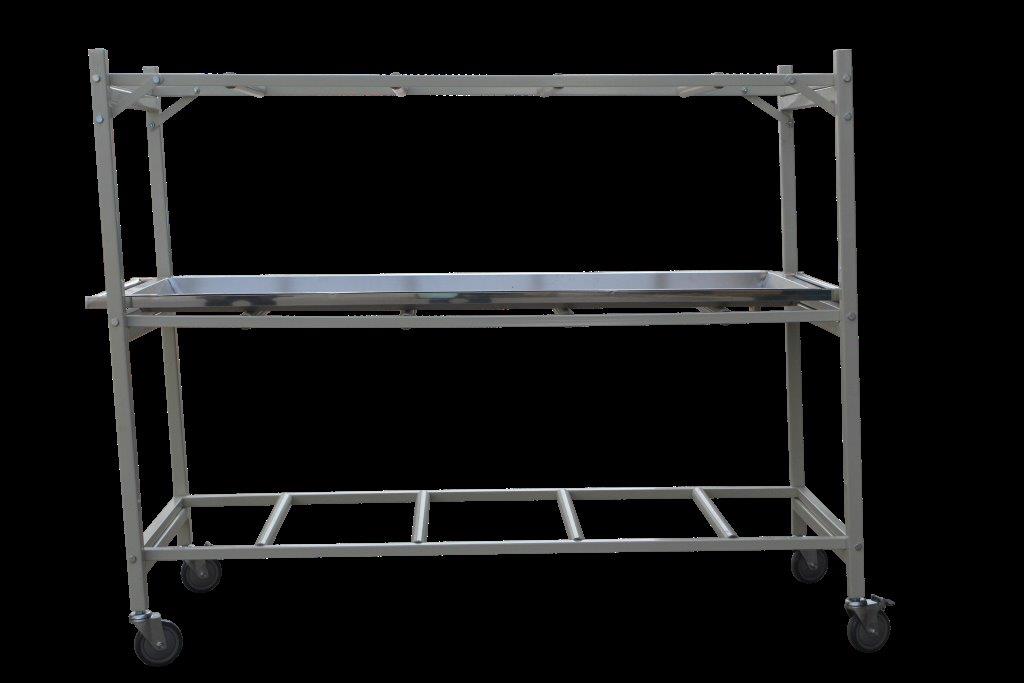 Name Plate Laser Engraver
We now stock computerised name plate engravers. They have a watercooled laser tube. They engrave nameplates (not metal) rubber, plastic, wood and other surfaces. Any font or outline you can import it will engrave. Limited only by your imagination.
Examples of laser engraved plates.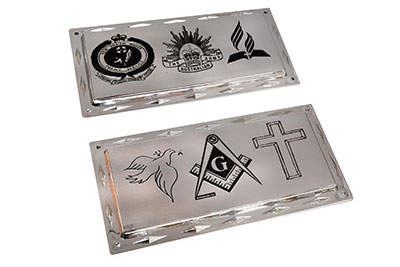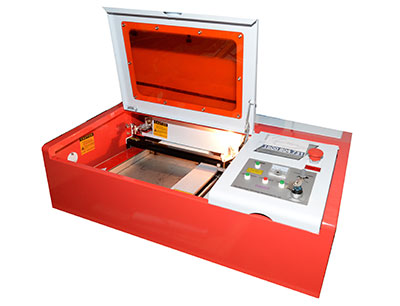 Solid Wooden Grave Markers
These solid timber grave markers are painted white and ideal for either writing on or attaching a name plate.  The dimensions are 100 cm high, with 50cm across the width, 9cm wide timber which is x 1.8cm thick.
Ready to find out more? Call the Hand Woven Casket Company and be amazed by our prices